We are offering a two-for-one special on our virtual cooking classes through Labor Day: Purchase one spot in a virtual class, and give one to a friend for free! One spot is one device or kitchen: you can have as many people as you like in your kitchen, and so can your guest in their kitchen... All that for the price of one spot, just $43.55. This is an ideal gift for someone special; it is compatible with the current social distancing norms and with our current two-for-one sale, you can cook along and enjoy your gift too!!! Not sure which class to choose? No problem: purchase a gift certificate at the promotional rate and apply it towards a future class.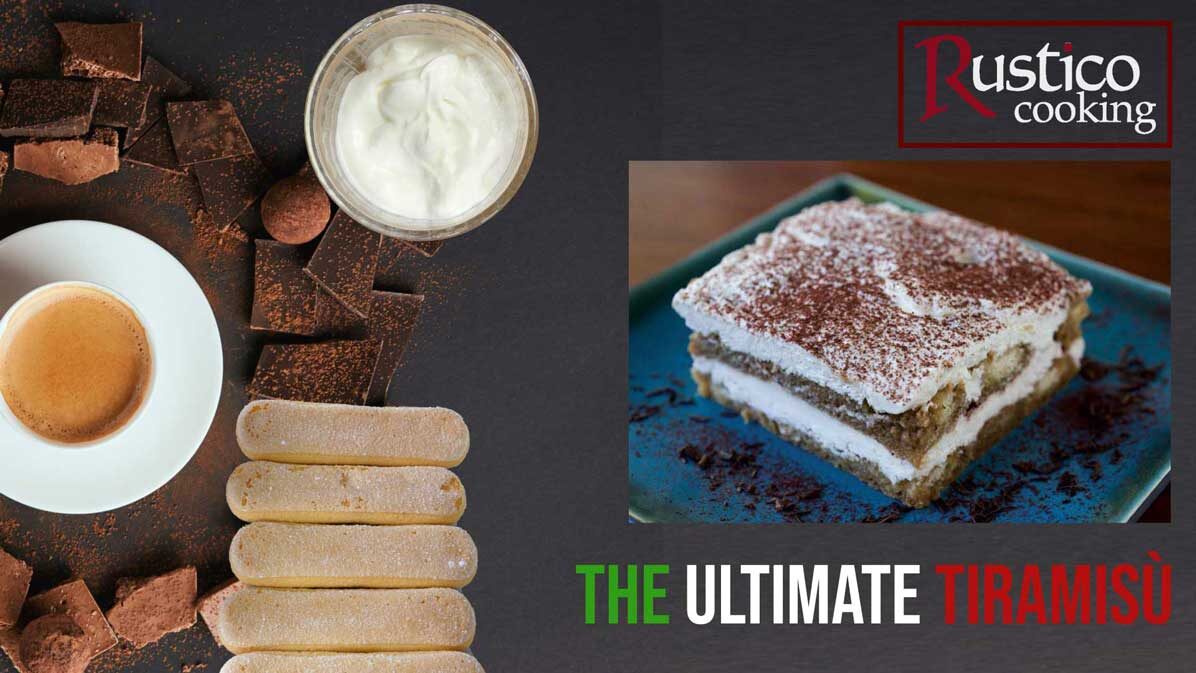 On Saturday August 22 at 5 PM EST, we are offering a free mini virtual class - Making The Ultimate Tiramisu. We came across this unique version of tiramisu during one of our culinary tours (Umbria, 2004!) and it has become our favorite tiramisu. Once the dessert is made, you can enjoy it right away or refrigerate it for up to 3 days! Attendance is limited and you must register first. What if the class is full or you're busy on August 22? You can register for the recorded class option to access a recording of the class. Register now because there won't be a way to do so after August 22!
Whether you want to host a team-building event to show employee appreciation or boost morale, entertain important clients, or celebrate a special occasion with friends and family, a virtual cooking party is an ideal and safe way to connect and cook together. Menus include a main course, side dish, and dessert, or focus on a theme such as pasta-making or desserts. We can customize menus to suit gluten-free, vegan, vegetarian, Kosher, etc. Here's what a client said recently:
"My family gathered for a virtual cooking class and birthday celebration... 12 couples all worked on line to making a most amazing meal of ricotta gnocchi with sage sauce, sweet and sour fish with olives and tomatoes Sicilian style, eggplant with mint and chocolate bread pudding with whipped cream. We did it all in a mere 90 minutes. Every dish was well thought through and delicious. It was fun to cook together, eat together and celebrate together in a fun social distancing way. Bravo to Micol and Dino!" Judie, Brooklyn.
Email us for details!